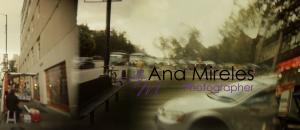 News:

We are very pleased to inform you that my work 'Sinapsis' has been selected to appear in the 'stills' room as part of 'Visualizing Contested Cities' as part of the upcoming Conference in Madrid (July 4-7, 2016). The Contested Cities network and its partners invites contributions for a radical mixed- and multi-media exploration of contestation and cities.

The Project 'Sinapsis':

Cities are in constant change and it's mainly because of its inhabitants. Every person lives and perceives the city in a different way, creating a subjective reality of the place.
Roman Gubern states that visual perception has a space dimension, due to the extension of the forms that are traversed by the saccadic movements of sight, and a temporal dimension as well, because of the duration of the exploratory swipe or sequential analysis made by sight. Since Mexico City is one of the most populated cities of the world, we found ourselves inside crowds running from one place...